News & Reviews > Archive News>



After a near sell-out show at The Pheasantry in London's Chelsea in January, Michael Omer's next cabaret shows in 2012 were at major cabaret venues in New York:


The Metropolitan Room

(February 26 & March 4, 2012) &

Don't Tell Mama

( April 13 & 20, 2012).



From London's legendary Pizza on the Park and now a regular artist at the Pheasantry in London's Chelsea neighborhood, British jazz pianist and cabaret singer Michael Omer makes his U.S. performance debut at the Metropolitan Room.
He does so in a unique show with something for just about everyone -- original songs, new jazz gems, a sprinkling of standards, a clever and totally improvised "Instant Musical" show ending, and selections taken from his remarkable album, intriguingly titled 'Unwritten, Unplugged & Unsigned'-- all this plus a dash of very special British humor!

For further information in the US,
please call Robert Pincus on +1 914 763 1111
and explore the links below:

The Metropolitan Room »

Don't Tell Mama »

He was also invited to appear at the legendary Birdland in Jim Caruso's Cast Party.

Please see some outstanding reviews from Cabaret Scenes Magazine, and Times Square Chronicles here...
























The cabaret shows featured selections from the totally improvised album "Unwritten, Unplugged & Unsigned" along with a wide selection of original songs.

Several well known cabaret artists & Broadway performers attended including

Karen Akers

,

Rosemary Loar

, Oscar winning Hollywood actress

Celeste Holm

, and legendary cabaret singing star

Steve Ross

, who wrote

"Michael Omer's charming, oh-so-British off-hand, chatty manner belies a formidable talent."



Michael has now been booked to appear on the west coast in the summer, with shows at a new jazz club, The Ivories, in Portland, Oregon.
One featured song, "Blizzard of Lies" is written by local Portland resident and singer-songwriter

Dave Frishberg

, and Dave is already on the guest list!

Keep up to date on Michael's Blog: http://michaelomer.typepad.com


Return to Home Page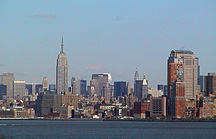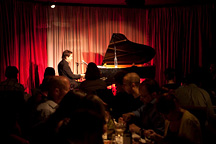 WATCH MICHAEL PERFORM HERE
Jazz Cabaret Promo (5:41)